Gentle Place Publishing
working towards a gentler world - one word at a time!
In the Glow of Understanding
Book, Fiction, 78 short stories: inspiration and spiritual quest.
Suitable for general reading, classroom use, therapy, devotional gatherings and meditation.
(360 pages, soft cover) ISBN: 0-9749138-3-9
$ 19.95
Listen to Samples (MP3)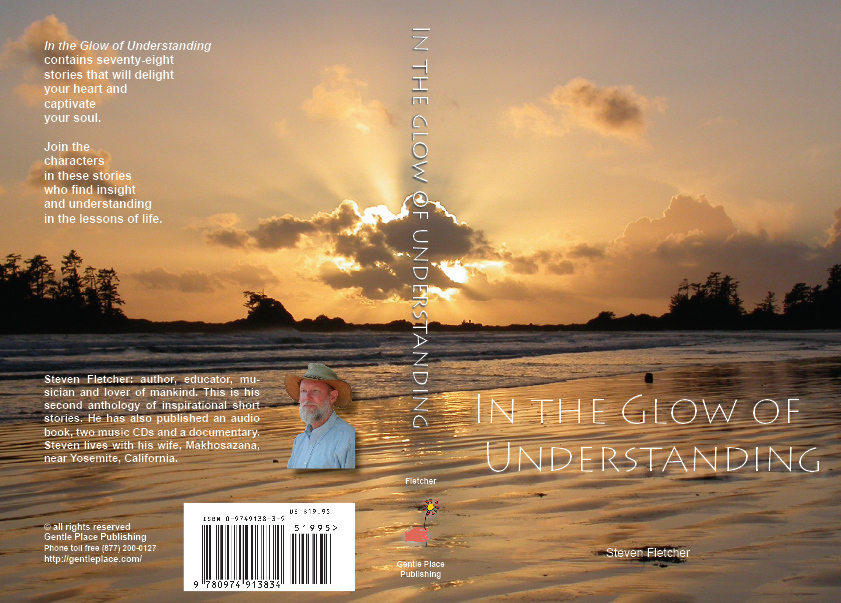 You may purchase this and other find products at Peaceful Pages.