Gentle Place Publishing
working towards a gentler world - one word at a time!
During Thy Days
Music and meditation. A beautiful chant set to original music.
Suitable for devotional gatherings and meditation.
Listen to Samples (MP3)
(55 minutes, 6 tracks) UPC: 0-94922-56608-9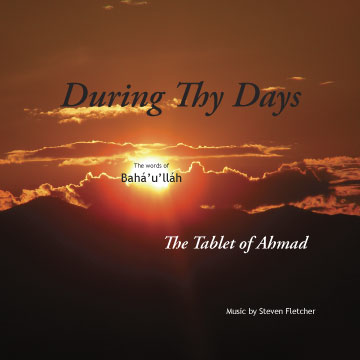 You may purchase this and other find products at Peaceful Pages.